The official photos from the Divevets and Dive N Surf Underwater Christmas Tree Dive have come back from the lab!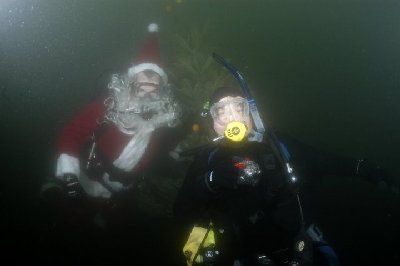 Photo By Dominic C.
I never knew my cheeks looked that fat underwater.
The "official" Dive N Surf photos from the event can be found by clicking here.
The feedback from the event has been nothing but positive!
I wonder what's in store for the Kwanzaa diving event?