Logged SCUBA Dive #320
Old Marineland (aka The Terranea Resort or "Long Point")
Dove with Not So New Chris
In With: 3100 psi
Out With: 700 psi
Max depth: 40 feet
Waves: Pretty flat, but a little surgy in some places
Visibility: 30+ feet!
Temperature: 60 degrees or so
Total Bottom Time: About 55 minutes
After horrible conditions and smoke from the brush fires over the last few weeks, it's back in the water again at the Old Marineland!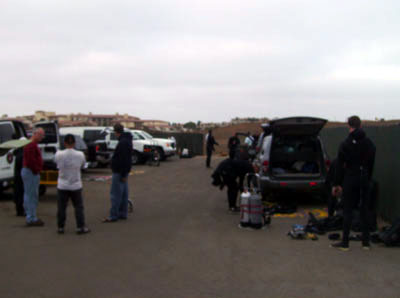 The parking lot was jammed at 8:06 AM, I took the last illegal spot before the divers spilled onto the street.
There were a few diving clubs here, including a group from divebuddy.com; it's been a long time since I saw this many divers here.
Max Bottomtime reported 6 to 10 feet of vis, but told me, "I never go to 120 reef, that place sucks!"
Chris and I made an easy entry.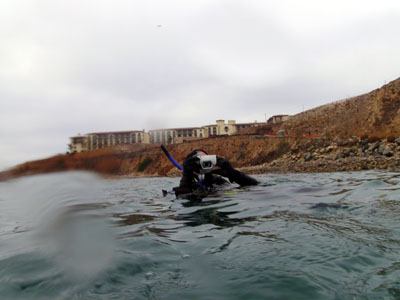 Chris takes a picture of me taking a picture of him; Terranea's Hotel is behind him.
I saw ocean floor from the surface; I thought, "Vis can't be that bad?"
Vis was great – 30 feet plus!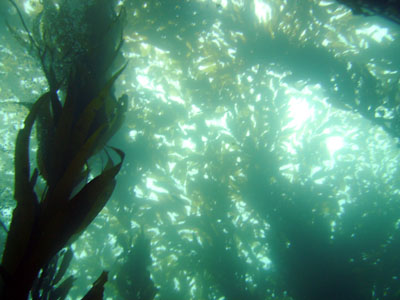 The thick kelp at 120 reef makes the dive almost as dark as night in some places.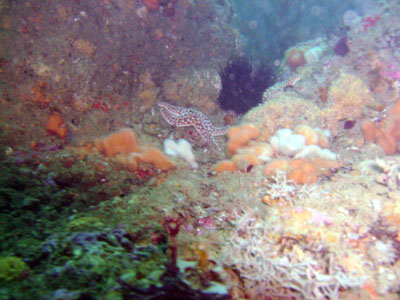 Macro photography was alright with a flash.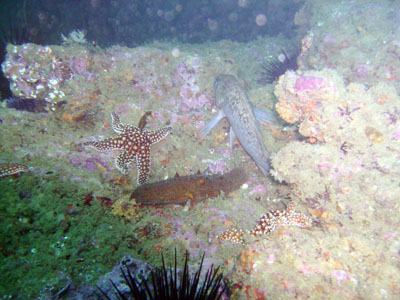 Sea life is abundant here!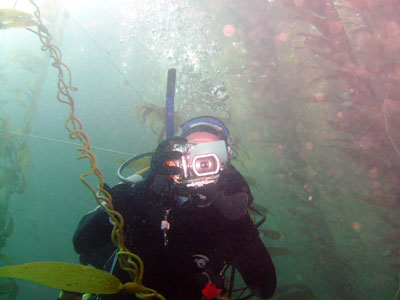 Not many people know this, but underwater, Chris never takes his camera away from his face.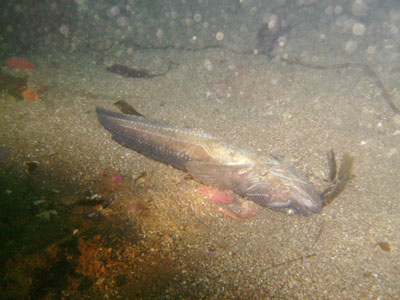 A fish rests at the ocean floor on his back.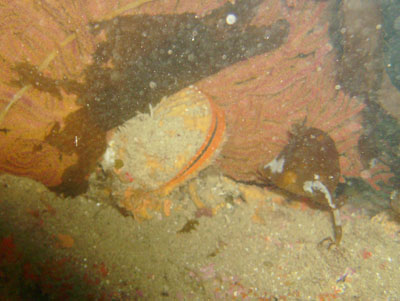 A great tasting scallop!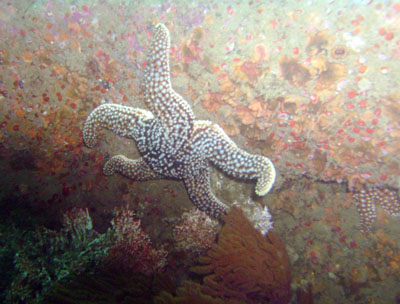 A star fish hangs on for dear life.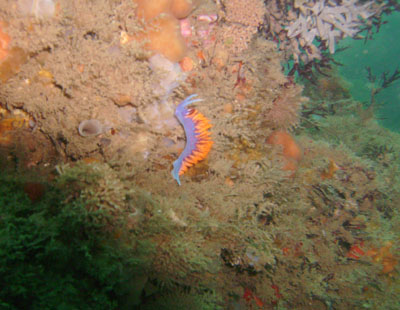 Oooh! Ahh! This dive's token picture of a Nudibrach!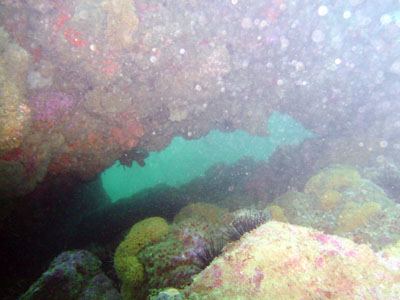 120 reef has a cool, but small arch.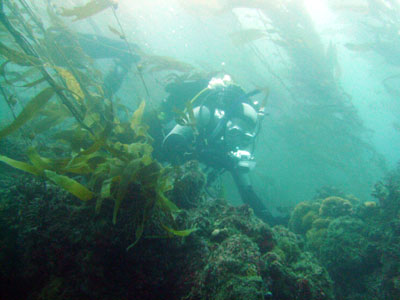 Chris examines a structure on the reef.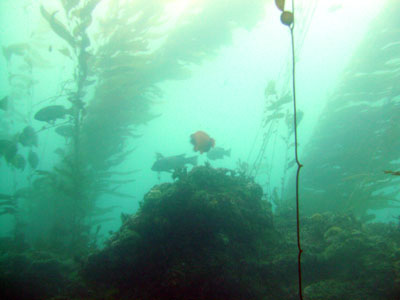 At the edge of the 120 reef, the kelp thinned and the light got better.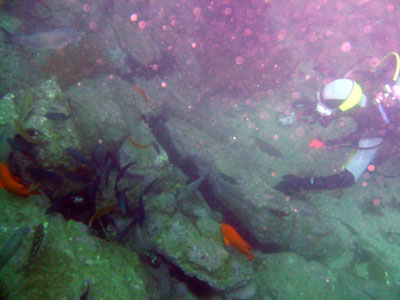 Chris chums the water with some sea urchins to attract more fish.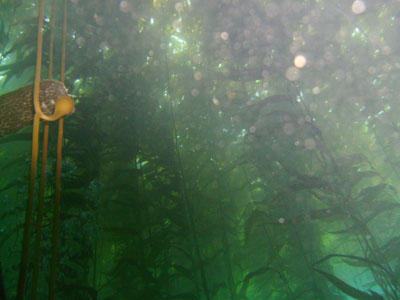 Another view looking up at the kelp roof.
Taking the last picture, I lost Chris; we met at the surface several minutes later.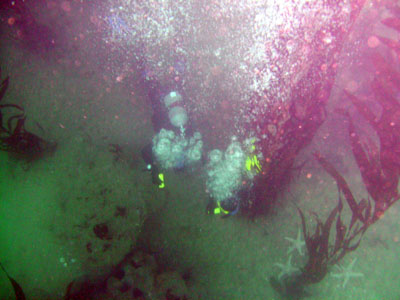 We passed other divers going out as we were heading in.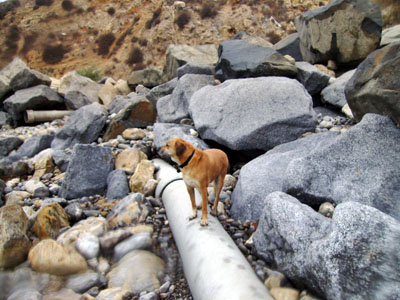 Cyber the Attack Dog Dive Mastered our exit.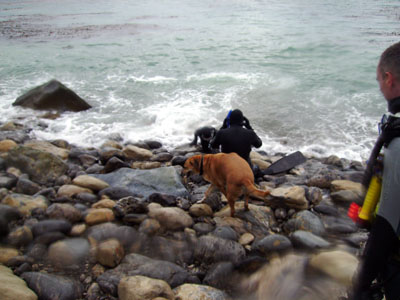 Cyber is a great DM and only works for beer and hotdogs.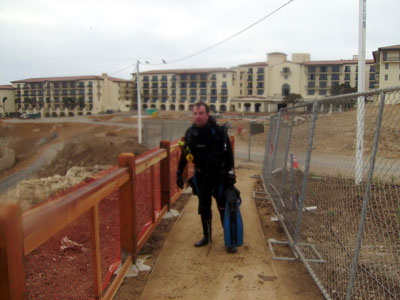 Here I am taking the torturous trail back to the parking lot.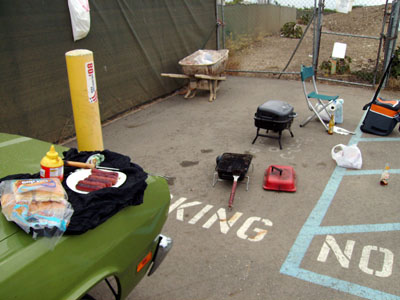 Bratwursts on my outdoor stove while Chris makes chicken on his.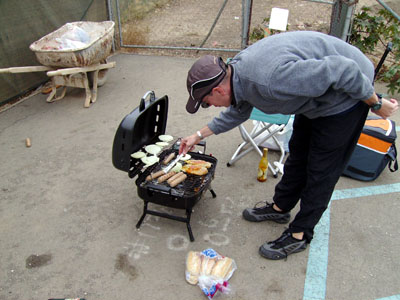 Chris tends the bratwursts and onions that Reverend Al donated, to fill in some empty space on the grill.
Reports from those who dove the Point came back as "spectacular!"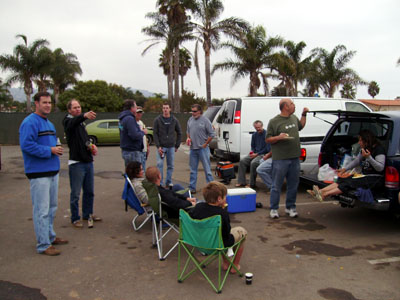 Let the debriefing begin!
The other divers, not used to the debriefing here, were impressed at our setup and even more impressed when we offered them beer and food.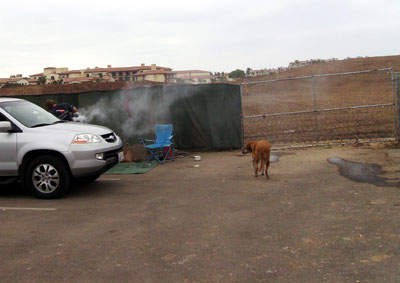 Dive Bum Don gets his outdoor stove lit for some more chicken; debriefing has turned into a cook-off!
Wrinkles finally showed up after a month or so; she didn't know that the public access had moved to "escorted" trips through the main gate for several weeks.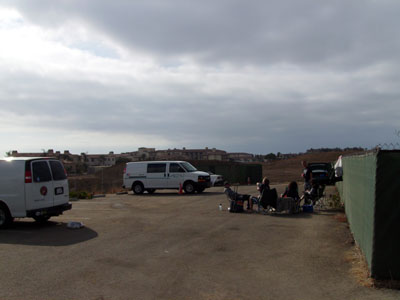 I left around 1 PM; leaving the remaining die-hards to watch the sun eventually set.