Southern California, specifically the Los Angeles/Long Beach area has been surrounded by three fires in Palos Verdes, Corona and Yorba Linda.
I live in the Long Beach Ghetto and the smoke here is unbearable; stopping to get compressed air for my SCUBA tanks this afternoon, the sky was almost evening dark with an eerie red tinge to it.
Coming back to my car 20 minutes later, the Duster was covered in ash.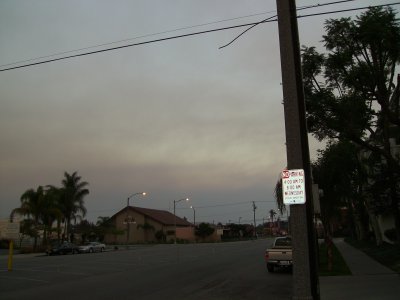 That is smoke in the sky, not clouds!
I locked myself in my apartment, closed all the windows and ran the air conditioning to at least breathe filtered air.
To compound the misery, they canceled I love Lucy and all the other decent shows to cover the fires.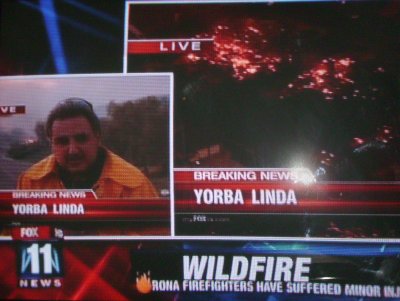 But, at least channel 11 had Ron Jeremy covering the Yorba Linda fire.