Old Marineland (aka Long Point, Terranea Resort)
Dove with IceJon
In With: 3000 psi
Out With: 500 psi
Max depth: 60 feet
Waves: Surge at the shoreline at the Point, but pretty much flat
Visibility: 15 to 20 feet
Water Temperature: 55 at depth, in the 60s at the surface
Total Bottom Time: About 40 minutes
I arrived at Long Point at 8:10 AM and took the first "alternately illegal" spot in the lot.
The water looked flat as a lake from the cliff, so we geared up and planned to go off The Point; I hooked up with IceJon as a buddy.
The Point was a little tricky on entry; flat for a while and then three or four swells washing into the rocks.
We both timed it right and made it out with no incidents.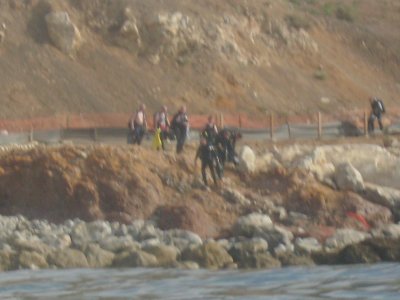 Other Divers start out off the Point.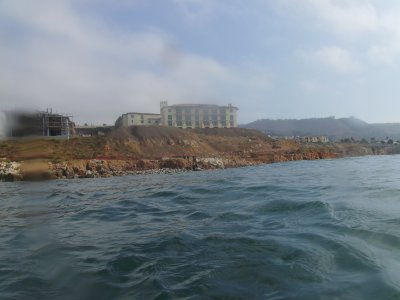 Terranea Resort is coming along.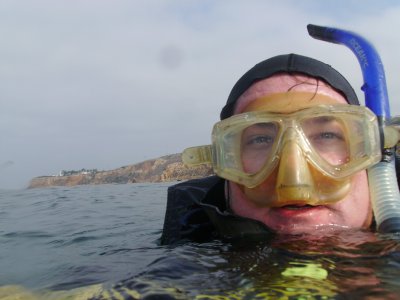 There's me with the Point Vicente light house in the background.
A small whaler boat pulled up and then stopped; what I thought was a paparazzi started to take pictures of me…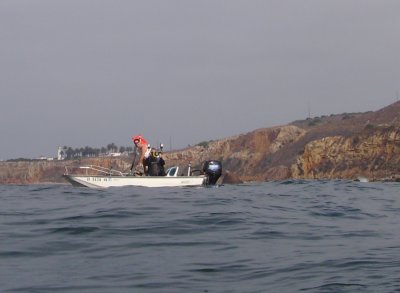 …it ended up being Dive Bum Don who was in a friend's boat.
I asked Don, "Where is Cyber the attack dog?"
"He's home watching Animal Planet," he answered.
There was sort of a strong current going West.
IceJon and I submerged…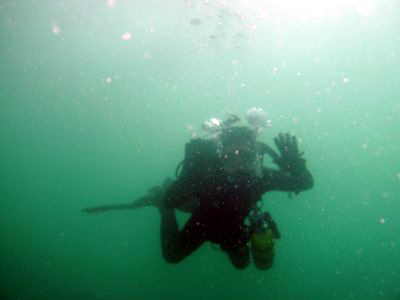 …to 60 feet and explored the reefs.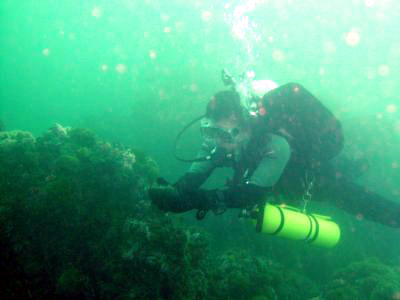 IceJon examines a Sea Cucumber, maybe to take for lunch?…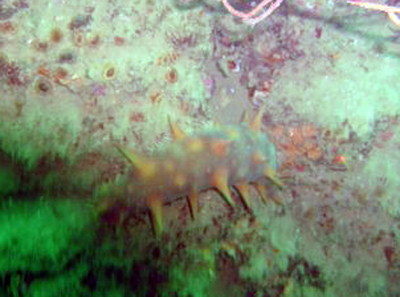 …No, it wouldn't be good, this one is infected with genital warts.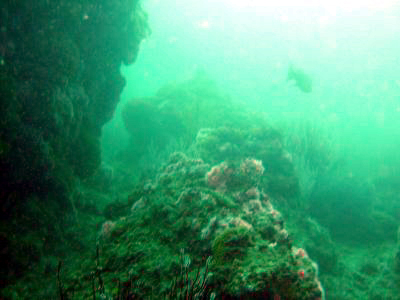 Another interesting reef off of The Point.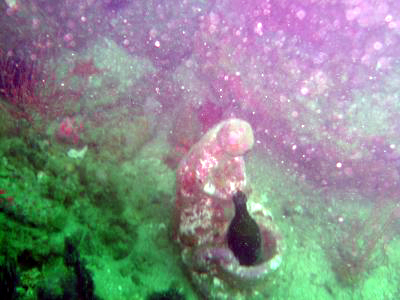 We ran across the Pinnacle, right on target.
A Sheephead approaches for a kiss; too bad for him I don't swing that way.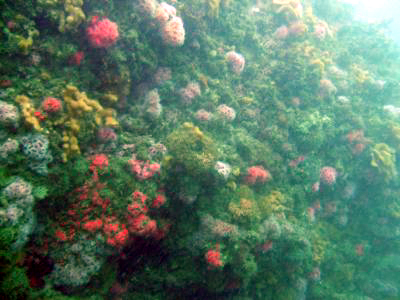 Oooh, Ahh… The colors of the reef!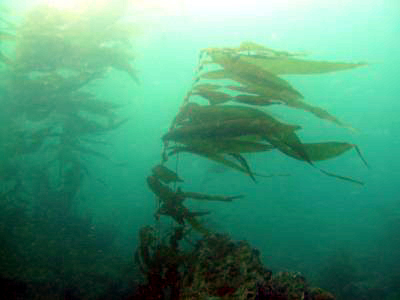 We fought a pretty stiff current going back to the cove.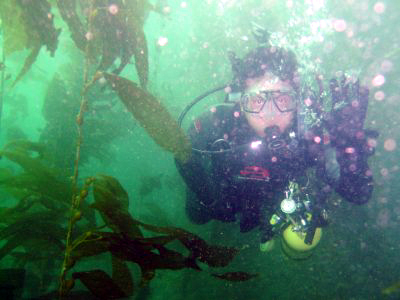 IceJon had no problem keeping up.
I "peaked" once to get our heading.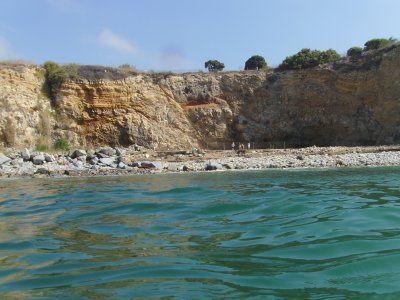 We came up right on target!
We surface swam in to the cove…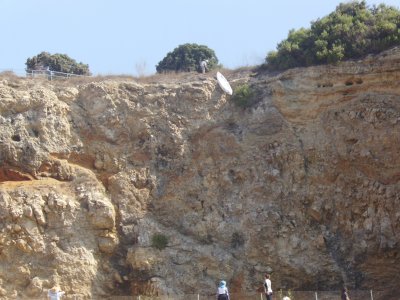 A touring company cheats the trail and lowers their kayaks over the cliff.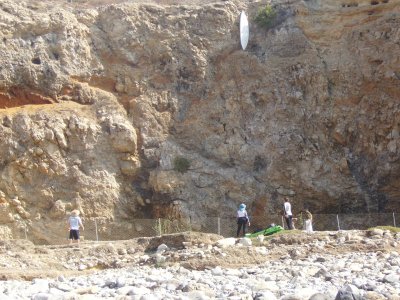 IceJon and I made an uneventful exit in the calm water and enjoyed the macho walk up the switchback trail to the parking lot.
We passed Angelshark, who was walking down with another hot chick named Dana for a dive.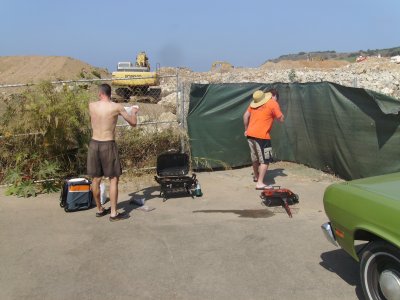 It's party time!
We broke out the barbecue and cracked the beers!
TwinDuct brought some Louisiana style hot links that he barbecued on my grill.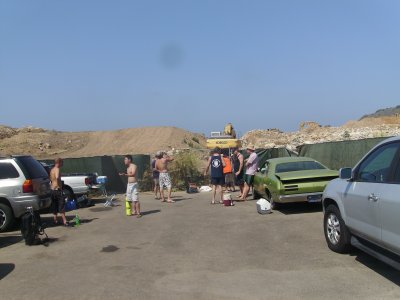 The party continued until noon.
Comments Off

on Logged SCUBA Dive #298 – Another Great Day At Old Marineland