The Palawan Wreck, Redondo Beach
Diving With Mike C. from the Divevets.
In With: 3000 psi
Out With: 1100 psi
Max depth: 120 feet
Waves: Pretty damn calm
Visibility: 30 to 50 feet, spectacular!
Water Temperature: Sort of cold at depth
Total Bottom Time: About 25 minutes
To stay in practice and make sure I still know how to boat dive, I signed up on the Island Diver for a half day of wreck diving.
Due to the depth and current at the Palawan, the boat was limited to the people with Advanced Certification whom the Divemasters knew.
I got a good laugh when someone pointed out a liability release form who listed the relationship of the diver's emergency contact as "bitch."
My dive computer was still set to metric measurements.
I told Dan, "So I shouldn't go any deeper than 130 meters?"
Dan looked at it and was able to figure out how to change my dive computer to feet and Fahrenheit.
Who the hell thinks in metric anyway?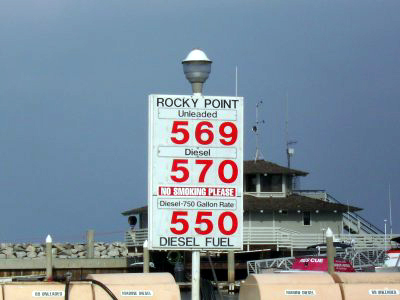 Think gas is expensive on land?
But look, you get a 20 cent discount if you buy $4100 worth of diesel fuel!
There were no chicks on this boat as very few women are macho enough to do such a deep cold water dive.
I buddied up with Mike C. who had dove this wreck before.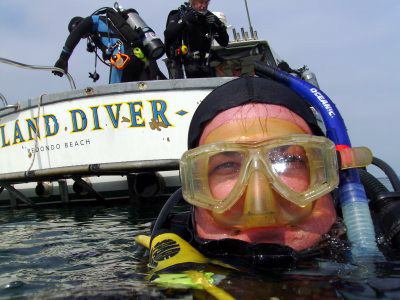 A self portrait off the back of the Island Diver.
Down the anchor line, we saw practically the entire ship at a depth of 70 feet; the visibility was spectacular and there was no current at that depth.
I started taking pictures of the ship and other divers when I noticed they were all fuzzy.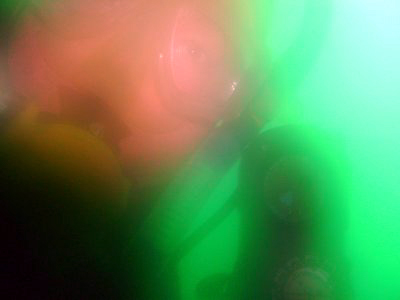 The air temperature was almost 80 degrees and humid and when I descended to that depth and 62 degree water temperature, my camera had fogged up.
Fuck!
We headed to the bow; Mike even penetrated the hull a little ways.
The visibility and scenery was spectacular, but unfortunately, my camera was rendered useless due to the condensation.
Luckily, thanks to the buddy system, you can see Mike's pictures of the dive here.
We spent a total of 12 minutes at 120 feet before heading to the anchor line for a slow ascent to the surface.
I spent three minutes at 50 feet and five minutes at 15 feet to out gas.
A great dive!
Captain Dick asked us where the anchor landed.
Someone said, "You did a great job, the anchor landed right inside the wreck."
"Inside the wreck?"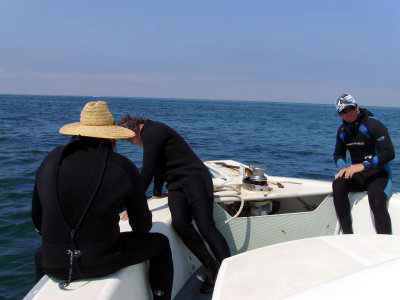 That is probably the reason that the anchor got stuck.
So now, the joke was, "Dick can't get it up!"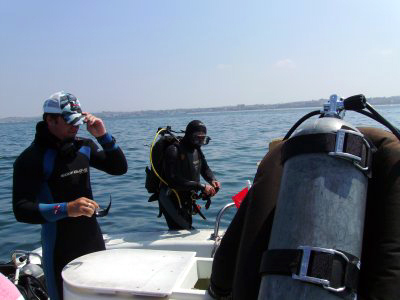 Dan and Bob geared up to go down and free the anchor.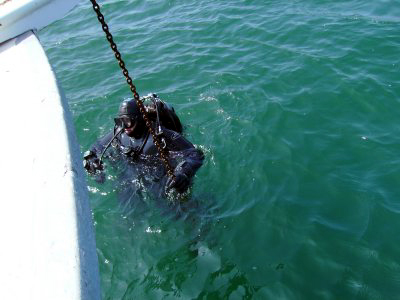 Within 10 minutes, the anchor was freed and we were on our way to the Avalon.
Comments Off

on Logged SCUBA Dive #294: SCUBA Diving the Palawan Wreck, Redondo Beach, CA