Long Point (aka The Old Marineland, Terranea Resort), Palos Verdes, California
Solo Diving
In With: 3100 psi
Out With: 800 psi
Max depth: 40 feet
Waves: Small swells, almost as flat as a lake
Visibility: 10 feet
Water Temperature: 64 degrees
Total Bottom Time: About 50 minutes
The weather has been really weird lately; there were tornados last week in Los Angeles county, the temperature has been very hot and then cooled rapidly over the last few days.
It started to rain a bit at Long Point – this is not typical California weather.
Two other divers were at Long Point; the lot was practically deserted.
The other two went off the Point; since it was low tide, I decided to go off the Cove – I hate slipping on the rocks at the Point.
Easy out; the water was 64 degrees!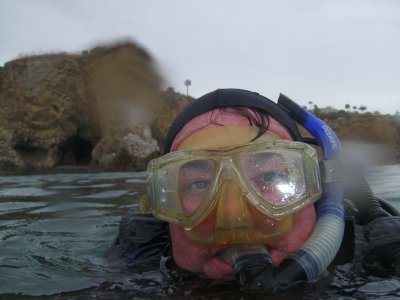 Me, with Pigeon Shit Cave behind me.
I swam to the rock jetty and submerged for a swim to 120 reef.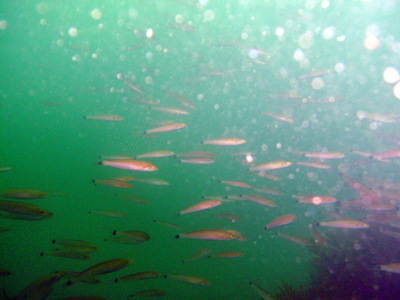 A school of bait.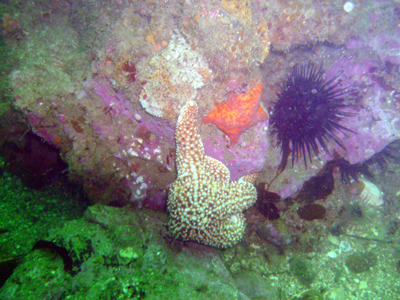 A starfish gives me the finger as I swim by.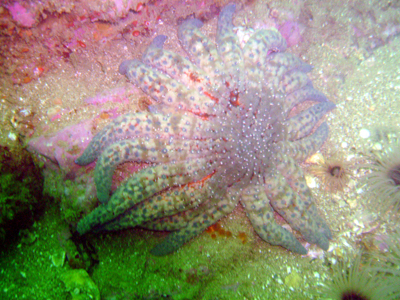 A Sunstar!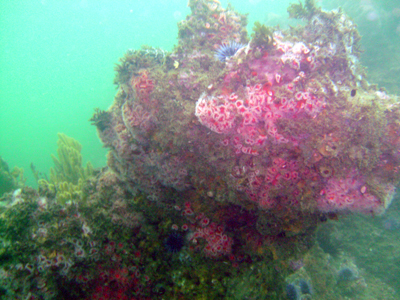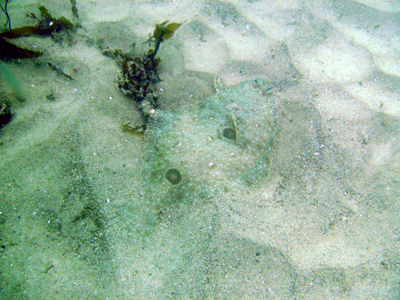 Can you see the Halibut?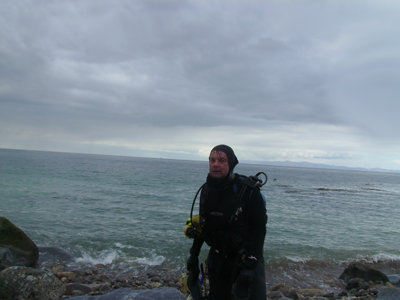 I slightly banged my knee getting out, but it was an uneventful exit.
The vis probably would have been better if it was sunny.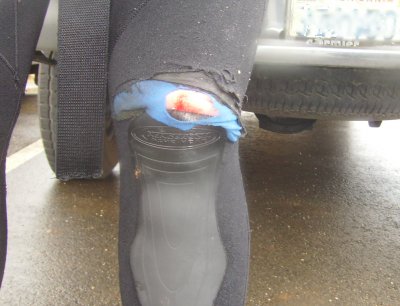 The risks of being macho.
The other two divers reported that "it was the best 10 foot vis dive we ever had; lots of fish and sea life."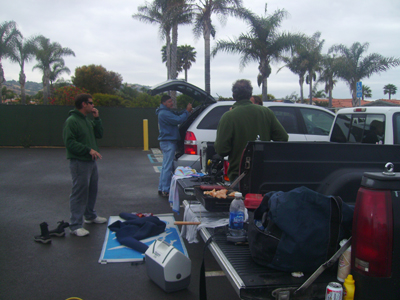 Out comes the barbecue and beer; a few other divers who weren't diving showed up to the debriefing.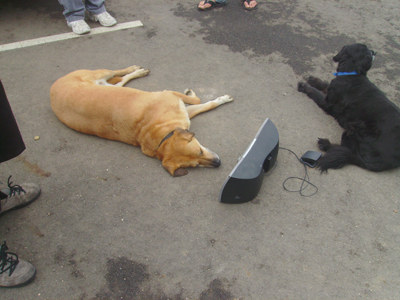 Cyber the attack dog likes punk rock.
Debriefing lasted for a few hours.
Another excellent, even though gloomy, day of diving in Southern California
Comments Off

on Logged SCUBA Dive #285 – Old Marineland, Rancho Palos Verdes