I woke up to a solid blue swell map around Palos Verdes.
Even the slight rain couldn't be an excuse to stay away.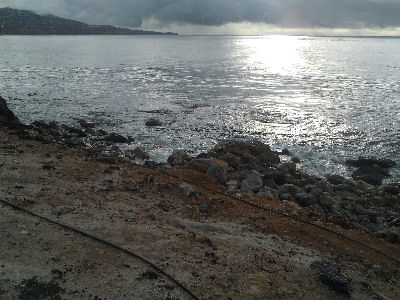 I arrived at 7:30 am – it was calm.
A couple of divers in the parking lot commented if they should be concerned that there are no other divers around.
I told them that we usually meet at 8 am.
"So, we're not going to come out all glowing from Fukushima?" he asked.
"I can't promise you that," I responded.
I met some of the regular crowd – Reverend Al, Randy, Ben and Rob.
They agreed to take an inexperienced diver such as myself.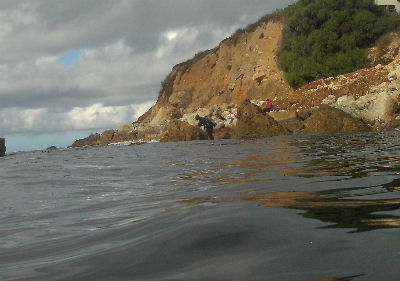 Everyone made an easy entry off the Point.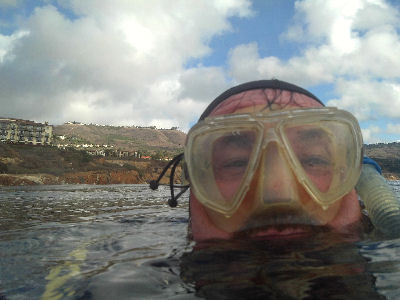 Back in the ocean!
Logged SCUBA Dive #506
Dove with Reverend Al, Rob, Ben and Randy
The Point off of Terranea Resort, Rancho Palos Verdes, CA
In With: 3100 psi
Out With: 500 psi
Max depth: 66 feet
Waves: Calm with mild swells against shore
Visibility: 10-20 feet but silty
Water Temperature: 64 degrees
Air Temperature: 82 degrees
Total Bottom Time: 44 minutes
This was a routine dive from the Point to the Cove.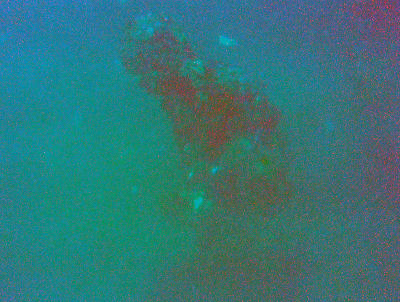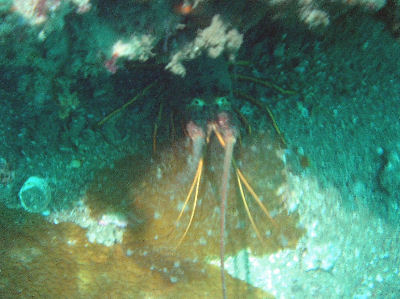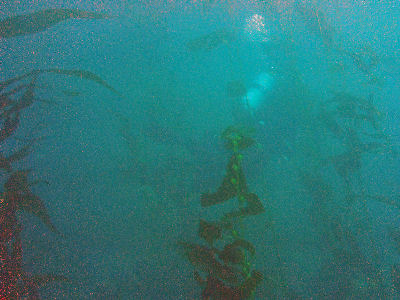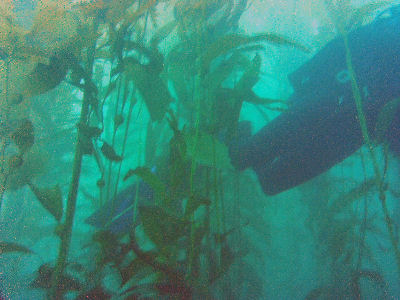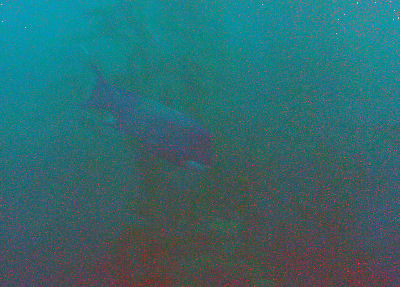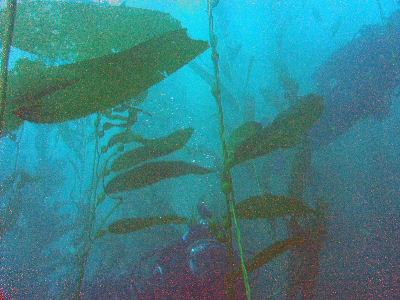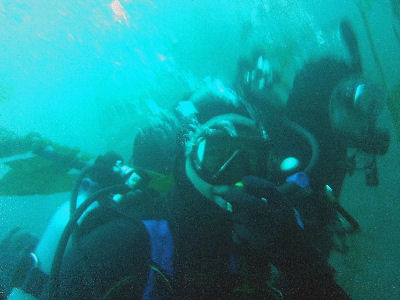 We surfaced and had to do a surface swim a few hundred yards to an easy exit.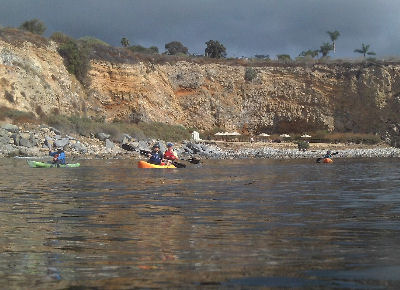 Kayakers off of Terranea Resort.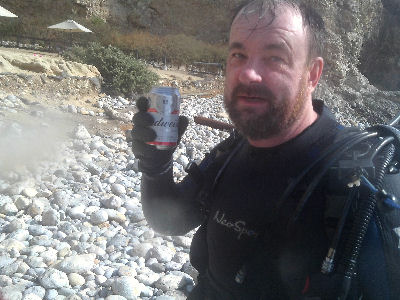 I brought a can of Budweiser with me on the dive; the can was mushy at 60 feet and was too warm to drink when I got back on land.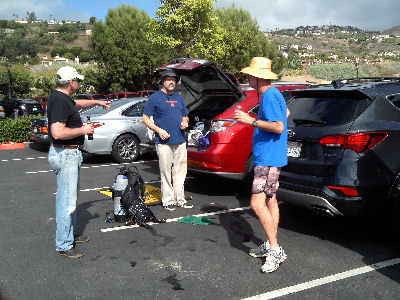 Traditional debriefing ensued!
I plan to be back next Sunday with my the ghetto grill and North Korean wine and mushrooms.