It's two months before lobster season, and I have made reservations to go on the Bottom Scratcher on Opening night.
I was told it will be limited to 25 divers, and the boat will move to three different locations, unlike the fiasco in 2005 when most everyone got skunked because the boat anchored in one spot the entire night; read about that night here.
There was quite a turnout this morning – a very rare sight lately.
It was decided to go off the Point since it was so flat and the Cove looked milky.
Chipper showed up, either hung over or still drunk from the previous night.
One of the Terranea workers jokingly told Chipper and I, "Watch out for those mermaids down there."
Chipper replied, "Yeah, I'm hoping to get a hand job from one of them."
When she left, Chipper continued, "That will teach her to speak out of line."
We all geared up and made a very easy entrance off the Point…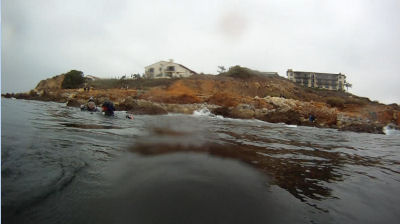 We swam out…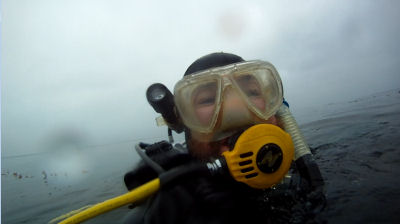 …and dropped near the Statue…
Logged SCUBA Dive #498
Dove with Chipper and others
The Point, Terranea Resort, Rancho Palos Verdes, CA, USA
In With: 2900 psi
Out With: 500 psi
Max depth: 60 feet
Waves: Pretty flat
Visibility: 10 feet, maybe 15 in some places
Water Temperature: 69 degrees on the surface, 59 at depth
Air Temperature: 70 degrees, overcast
Total Bottom Time: 35 minutes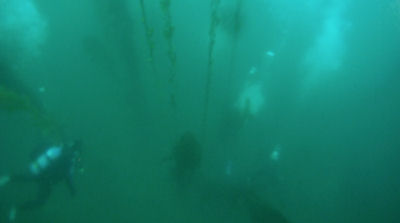 It took me a while to get down, but I made it.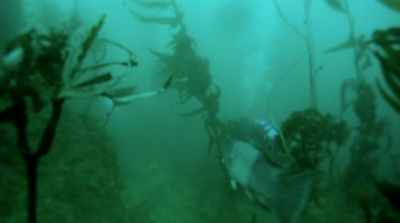 I followed the group to the Statue…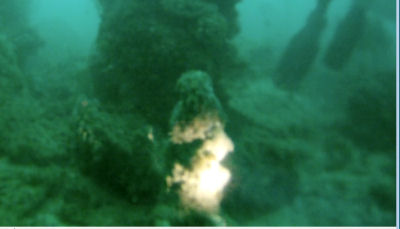 Our Lady Of The Garden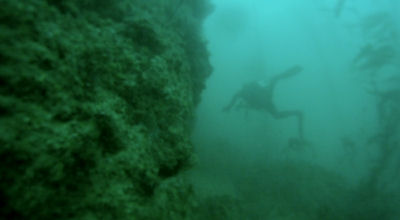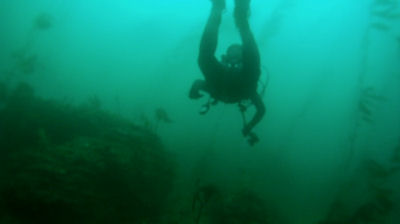 We started our heading to the Cove.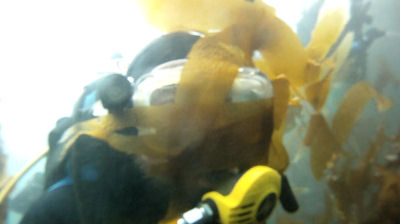 I think we headed shallower than normal; there was some considerable surge and I literally ran into some other divers who I didn't know were around.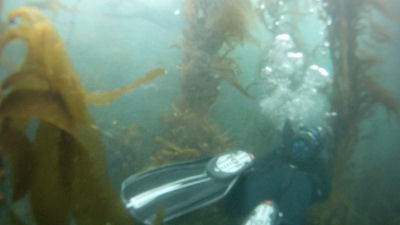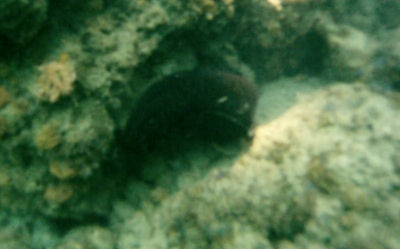 Sea Hares are a common sight now.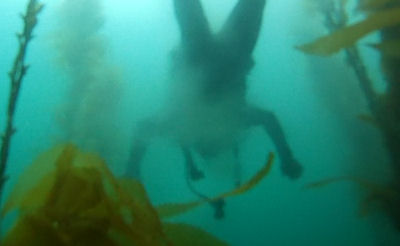 Chipper puked underwater before surfacing to puke some more.
I have decided to award Chipper the Macho Diver Of The Weekend award for his 300 mile dive commute and diving while hungover.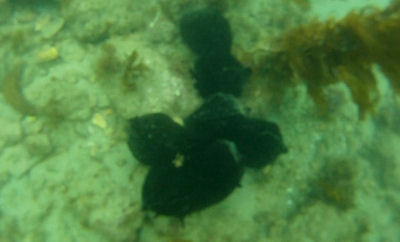 A family of Sea Hares.
I had to surface and correct course at least once, but everyone made an easy exit at the Cove.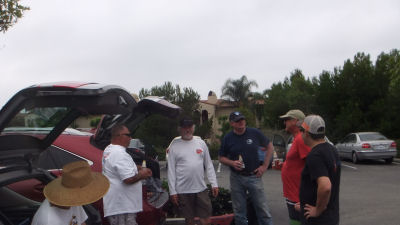 Traditional debriefing ensued.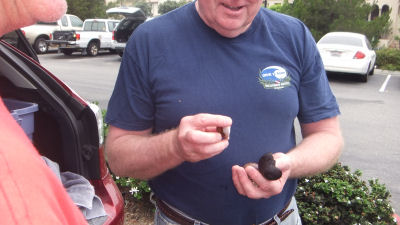 Reverend Al inspects his score of sea shells.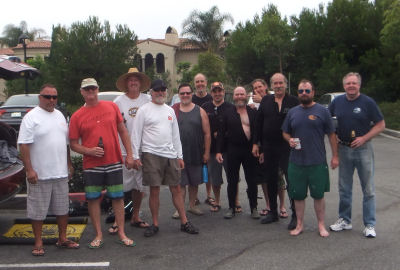 Today's Diving Crew!
Next week, I'm bringing my barbecue – it's time we start traditions again!
Professional Debriefer Paul later brought to my attention that two bodies were found in San Pedro: Two bodies found at base of cliff in San Pedro