Thanks to Professional Debriefer Paul for finding this article!
In the local diving scene, a "Poo Diver" is someone who SCUBA dives immediately after a storm, before the runoff has had a chance to dissipate.
Vice has published an article profiling an Australian Technical Diver, who literally dives in raw sewage.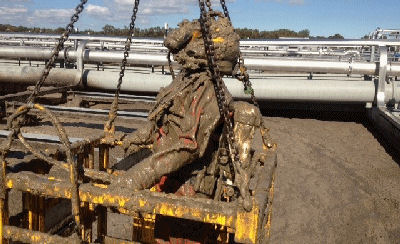 Photo is from the Vice article.
The diver is Brendan Walsh who does mechanical repairs under pools of raw sewage, with absolutely no visibility, guided only by pre-shit photos and instructions over an intercom.
After reading this, maybe we can all better appreciate our sometimes "crappy conditions?"
Read the article here:
VICE – Professional Poo Diver