The swell reports were good and there were no local posts about bad conditions – it's time for my dive of the week.
Not too many divers showed up; I dove with a group of four regulars, as reported below.
A few other recognizable faces were there, too.
I decided to follow the leader and go off the Point.
It was fairly high tide, and we picked a spot that should have been easy to enter.
The water swept in, I flopped down and tried to ride the receding wave out – unfortunately, another one came in and pushed me back.
It was like riding in a washing machine, sort of – it wasn't that bad; well, I got out and really everyone else did, with no problems.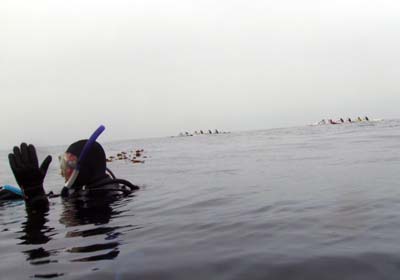 There were some row boats that passed by with some dude yelling – "Stroke! Stroke! Stroke!"
Logged SCUBA Dive #387
Dove with Reverend Al, Nice Bob, Not New Chris and Dry Suit Greg
Off the Point, Terranea Resort, Rancho Palos Verdes, CA
In With: 3000 psi
Out With: 500 psi
Max depth: 60 feet
Waves: Pretty flat, but the ones that came were slow.
Visibility: 15 feet plus
Water Temperature: 59 degrees, slightly colder at depth
Total Bottom Time: About 40 minutes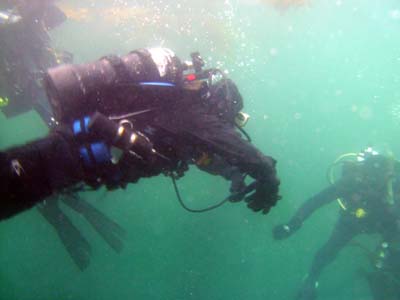 We swam out to find the pinnacle, and submerged – Visibility seemed good!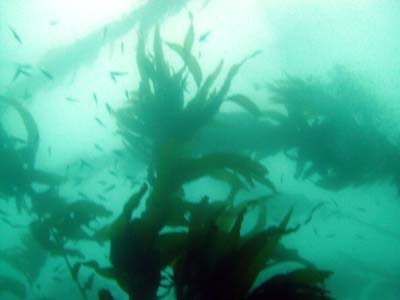 Looking up from 50 feet.
We stayed at 50 feet for probably 20 minutes.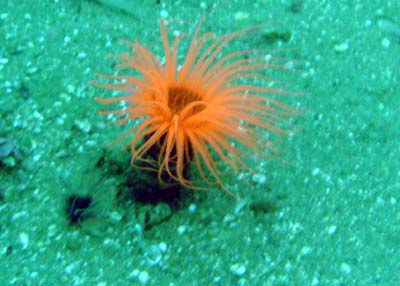 You would think I would know what these things are – I don't, but I've never seen one in orange.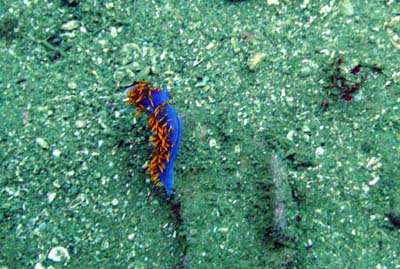 To compete with Max Bottomtime, here is a picture of a nudibranch – oohh, ahhh!
Pictures of some of the reef: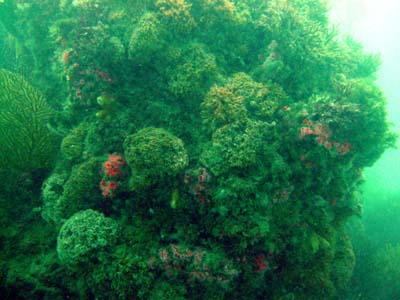 I'm having a nice dive – I wasn't sure who I was diving with at this point, but all of a sudden, Dry Suit Greg dumps a weight belt and drops his light…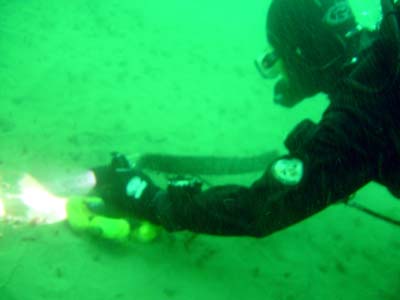 Oh, my God!
Greg must have dropped his weight belt and needs help putting it on?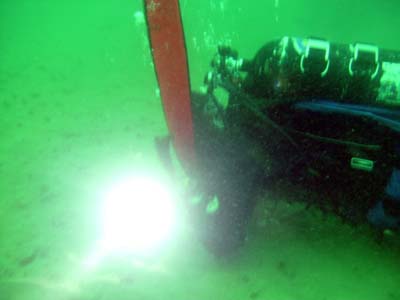 Wait, hold on… Greg still has his weights on.
Greg pulled out a lift bag and started to blow it up.
It was very clear that he found a weight belt and has every intention to keep it.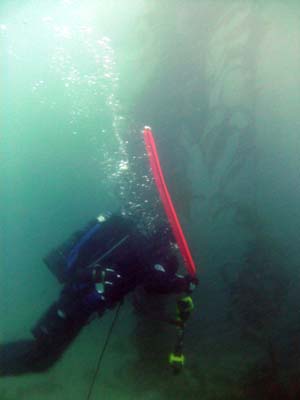 Even though the weight belt was still heavy, the lift bag helped, and that is how he completed his dive and brought the belt to shore.
Everyone made an easy exit – Greg and I first, with the other three following about 10 minutes behind.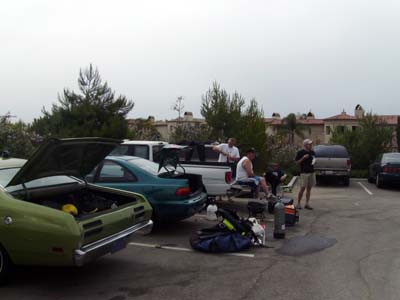 Debriefing was traditional.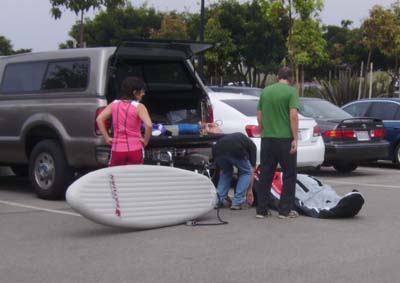 Not sure what the deal with this is, but are these inflatable surf boards?
A good day of diving!
By the way, I have applied for my passport so I can go to Albania next year, but my application was rejected.
Apparently a "Certified copy of your birth certificate" doesn't mean a " copy of a certified copy of your birth certificate."
Business will be taken care of tomorrow.