I heard that diving Malaga Cove yesterday was pretty decent, and with the air temperature in the Long Beach ghetto being in the 90's, I decided a nice cold dive at Long Point would be appropriate.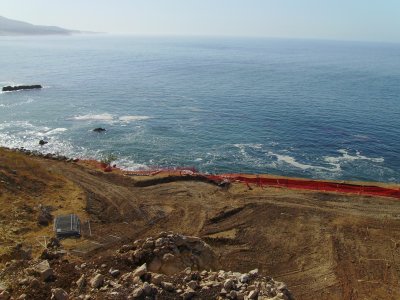 The sure signs of low vis – foam on the water.
The air is hot and the water cold – it's that time of the year again – RED TIDE!

Some free divers stopped by to check the scene and informed us that the whole peninsula looks like crap… Malaga Cove, Honeymoon Cove, etc.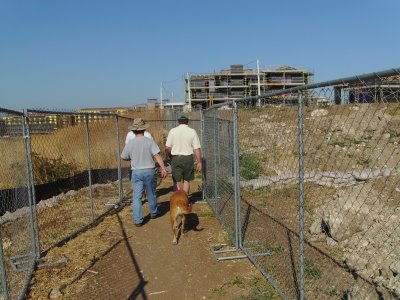 Chris, Reverend Al, Dive Bum Don, Cyber the killer guard dog and myself walked down to check out the Point – I had already canceled today, so I had beer in hand.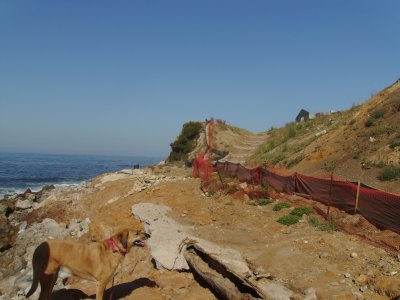 This is where the bar will be when Terranea opens in 2009.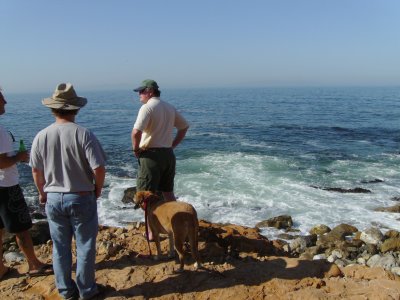 We checked out the Point – not much to see here either.
We just started to debrief early.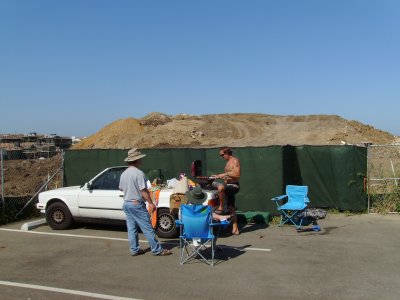 Don sparked up the outdoor stove and we started to consume mass quantities of beer.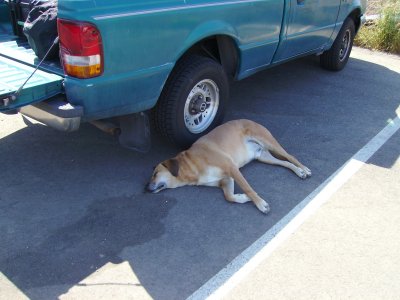 Once the word that free beer and hot dogs were in the parking lot, someone carelessly rushed in and ran over Cyber the attack dog.
Luckily, everyone there knew CPR and mouth to mouth resuscitation, so we traded off until Cyber revived.
I walked in to the resort to find a nice tree to water and took the following pictures: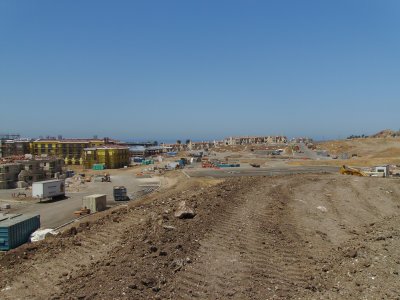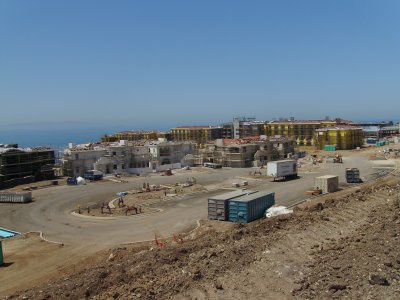 Terranea Resort is coming along.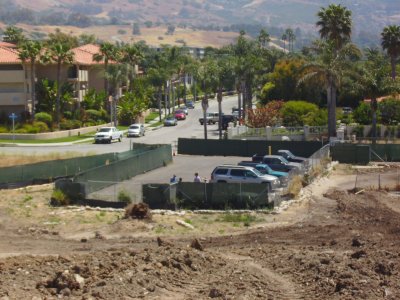 The public access parking lot from above.
No diving, but the ocean air and good company made the trip worth it.