The weather has been sort of rough the last week and, not only did it rain this morning, rain is forecast on and off until Sunday.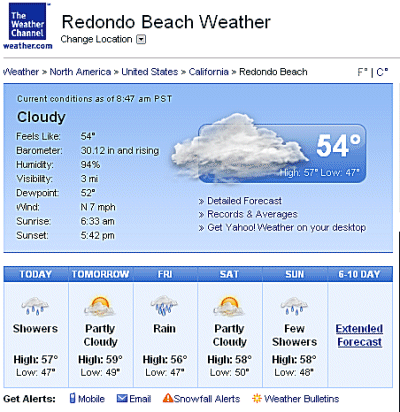 The swell maps on the internet make the diving look rough, too…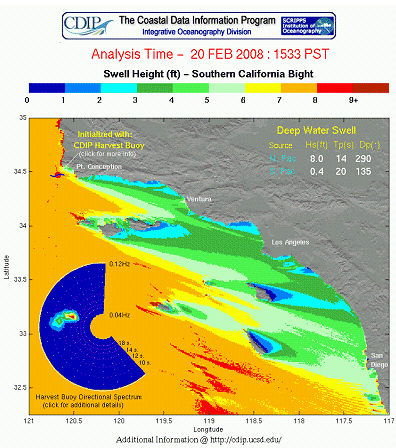 I'm not going to complain about being out of the water for more than a week; we need the rain, or more specifically the snow up in the mountains.
A bonus is the erosion that the snowmelt will cause up in the San Gabriel East Fork.
My sluice box is all ready to find some Gold this Spring – I REALLY need to buy new SCUBA gear!
People often ask me why I don't beach dive in the rain since I'm going to get wet anyway.
In Southern California, the storm drains lead straight to the ocean.
So when it rains, all the motor oil, dog shit, fertilizer and various toxic substances drain into ocean near the shore – this is called "run off."
Also, a storm tends to churn the swells making conditions hazardous and – in addition to the run off – visibility crappy.
Depending on whom you ask, the water clears within one to three days.
Beach diving shortly after a rainstorm is called a "poo dive."
If it doesn't rain too hard Saturday, I might try and dive Old Marineland Sunday morning.
Comments Off

on Rain, Run Off and Swells Are Keeping Me Dry