Emerald Bay at Indian Rocks, Catalina, CA
Diving off the Bottom Scratcher Boat
Dove with Tim and Reyna, who I know from Long Point
In With: 3100 psi
Out With: 500 psi
Max depth: 80 feet
Waves: Insignificant
Visibility: 30 feet
Water Temperature: Cold – someone said it was 54 degrees
Total Bottom Time: 45 minutes
Nick hurt his ankle, so I took his spot.
I had credit and reservations for the same boat and destination for February.
We left Long Beach at 6:45 AM.
I had number 13 again, as I requested.
I think the same people from the last two trip attempts were on this boat.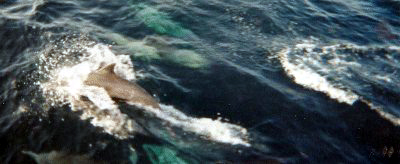 It was the same crew from the last time, Captain Greg, Bobby the Deck Hand and…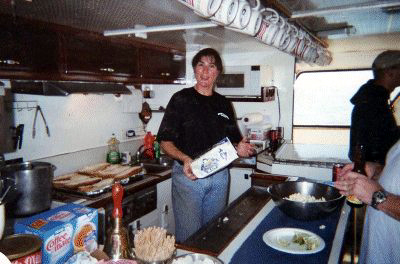 …Debbie the cook!
The dive master in his orientation said, "Everyone needs a buddy, no exceptions."
I didn't want to risk being banned from diving after the first dive, so I asked to be "buddied up" with someone.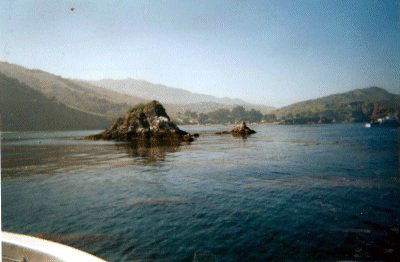 The Dive Master asked a few of the members from, I guess, their dive club.
Everyone declined, so he went over and started talking to an Instructor that was teaching a class.
I thought, screw this, I'm not diving with an Open Water class so I begged Tim and Reyna to follow them.
Tim seemed a little concerned about my diving skill level.
"How deep can you go?"
I said, "130 feet."
Anyway, they were both very nice and I told them I was just out to follow them.
Once off the boat, we submerged and headed away from the shore.
The environment resembled a lightly decorated White Point.
We went down to 80 feet.
Tim and I were both hunting lobsters; Reyna was behind us collecting Sea Shells.
Apparently, this is routine for them.
We started heading for the rocks; it got progressively shallower as we went towards them.
The environment changed to resemble what I envisioned Catalina should look like.
I spotted a few lobsters, none of them legal size.
Tim and Reyna were in dry suits and had 1600 psi when I got down to 500 psi.
I broke off and went back to the boat.
I had to swim back over the kelp as "Bubba" the chase boat wasn't feeling too well.
Comments Off

on Logged Dive #102; Emerald Bay at Indian Rocks, Catalina, CA