Point Vicente Fishing Access, Rancho Palos Verdes, CA, USA
(aka "Cardiac Hill")
Dove With Nick
In with: 3100 psi
Out with: 1000 psi
Max depth: 20 feet
Waves: 1-2 feet
Visibility: 15 feet
Water Temperature: Cool
Total Bottom Time: About one hour
We met at 8:40 AM; the waves were very calm.
I brought my binoculars to peer down from the top of the cliff.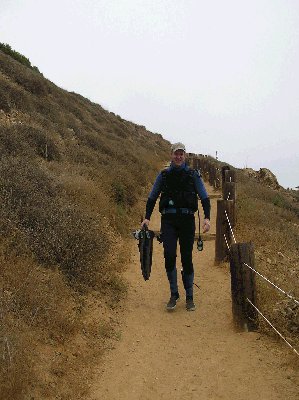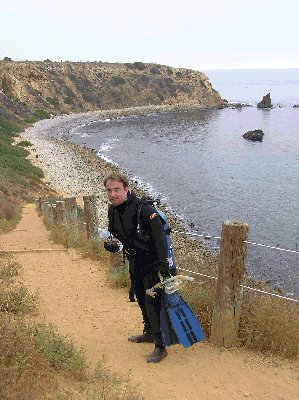 We started down the hill about 9:15 AM.
Nick had his camera, I was sightseeing.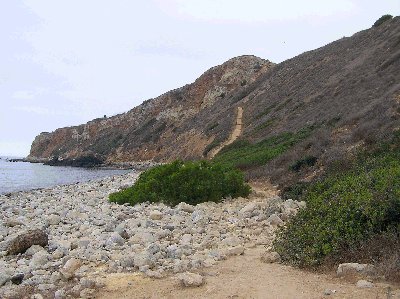 We went out about 100 yards past the end of the main trail.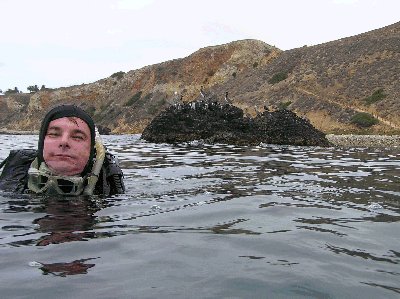 We submerged and went around the whole island.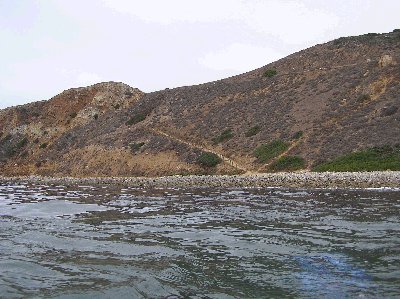 We swam out to the mini island in the middle of the cove.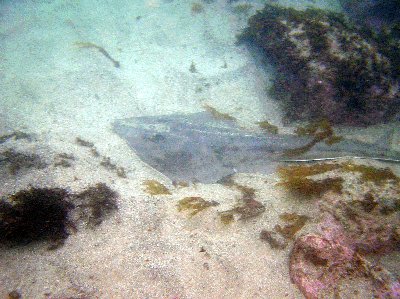 A Guitar fish waits to attack.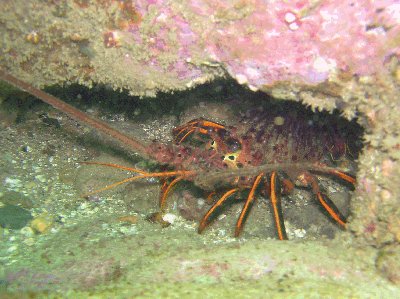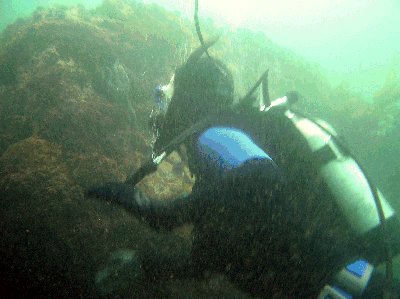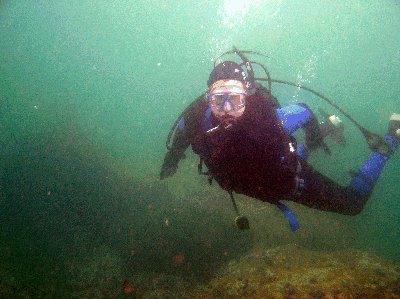 We spotted a guitarfish, several lobsters and a huge rockfish; also, several large Sheephead.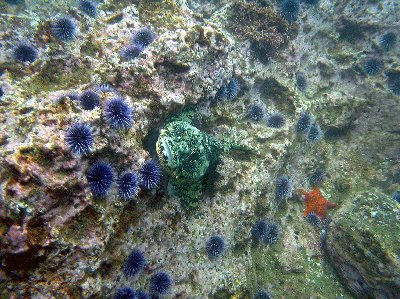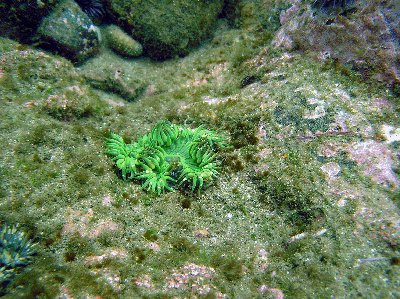 The whole cove is one big shallow reef.
The cove is very shallow and the deepest it gets is 20 feet – if you go way out.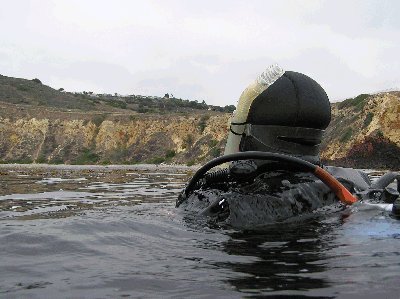 I followed Nick the second half of the trip.
We ended up way out.
I lost my bearings a few times, but the surface was always just a few feet up.
We came ashore with no problems.
It, being so shallow, I was only able to get one fin off before washing ashore.
A father and his two kids were asking us about diving.
The father seemed like he was amazed that we did this kind of diving "just for fun."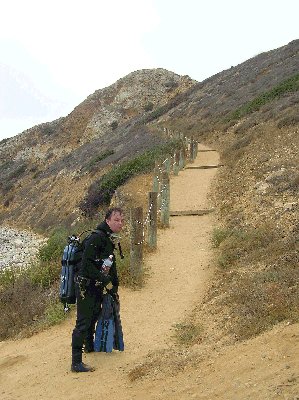 I was very enthusiastic about the walk up Cardiac Hill.
Comments Off

on Logged Dive #71 "Cardiac Hill," Palos Verdes, CA