Ship Rock, Catalina, CA
Boat Diving!
Diving off the "Bottom Scratcher."
Dove with Nick
Okay, finally this is my fist boat dive!
We left Pier C in Long Beach around 6:45 AM.
We were all given a number to reconcile who was still underwater; I was lucky number 13.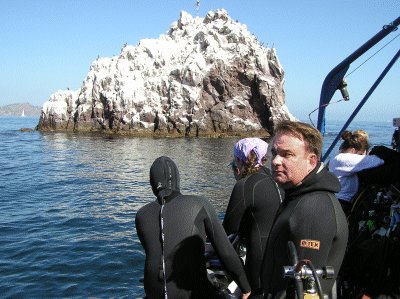 We stopped at Ship Rock around 10:30 AM; that is NOT snow on those rocks.
I asked the Dive Master Sean what "the trick" was to Ship Rock.
He said, "Watch the current and you can go deep very quickly."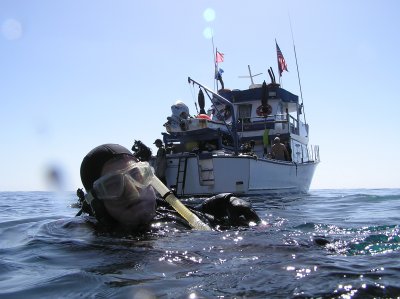 Nick and I entered shortly thereafter.
We went down to the bottom just off the back end of the boat.
We touched bottom at about 80 feet; the anchor was at 110 feet.
I wrote to Nick on the clip board that I wanted to touch 100 feet.
He waited while I swam toward the bottom.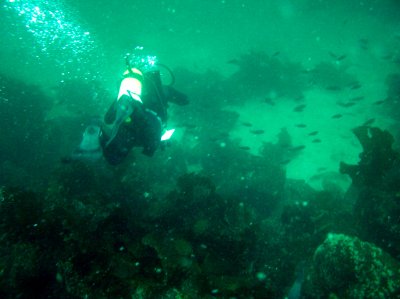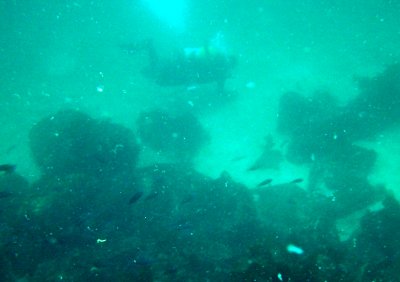 I touched 103 feet and swam back up to 80.
We made our way slowly up the embankment, observing and taking pictures.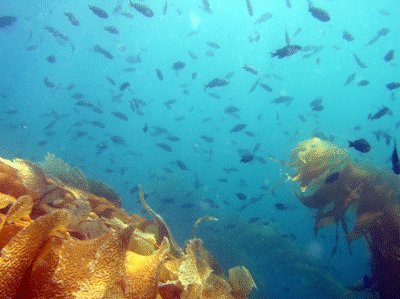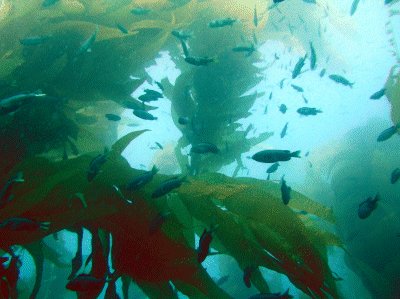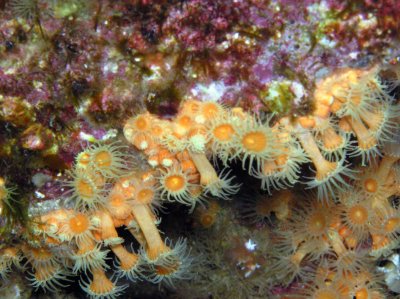 Once on the surface, I signaled to the boat that we were okay.
"Bubba" the chase boat pulled us back to the boat.
I was cool, but the captain explained that he picked us up because of the women on board.
In with: 3000 psi
Out with: 600 psi
Maximum depth: 103 feet
Waves: Insignificant, 0 feet
Visibility: 50 feet
Water temperature: Cold at 103 feet, warm above 40 feet.
Total Bottom Time: About 30 minutes
Comments Off

on Logged Dive #50 Ship Rock, Catalina, CA